Cerium Tungstate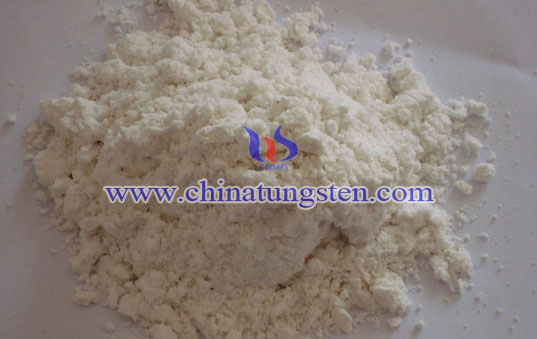 Chinese Name:钨酸铈
CAS Number:13454-74-5
Chemical Formula:Ce2O12W3
Molecular Weight:1023.74000
Exact Weight:1023.60000
Physical Property
1.Property: yellow tetragonal
2.Density(g/mL,25/4℃):6.77
3.Solubility: Insoluble in water
Ecological data
Usually it isn't hazardous to water, do not allow discharge into environment without government's permission.
Characteristics
Stable under room temperature and pressure.
Avoided material: acid and alkali. yellow tetragonal, relative density is 6.77, melting point is 1089 ℃, has ferromagnetic under 30K.
Storage Method
Airtight at room temperature and a cool and dry place.
Synthetic Method
Mix Ce2O3、CeO2 and WO3 together and then heat to obtain cerium tungstate.